We're Introducing our #NewBusinessVenture and #Partnership, with a #RecordLabel and #ArtistManagement company with #TheGuysAtBlastFMLtd, Who hold a significant ownership stake and are co-managing partners in: #TheAxisOnline Company, #AxisOnline is a national database of thousands of music industry artists, contacts, services, and venues. Free accounts are available for "Search Only" functionality with subscription based account types offering additional options. Users will be able to search the database using numerous filters such as contact type, location, genre, venue size etc. results will be listed as graphic thumbnail featuring company logos or artists pictures along with a rating up to 5 stars and number of reviews. The ability to build and manage projects such as music events, band tours, PR campaigns, and talent searches will be one of the greatest strength of this site. Users can create projects, track progress, and identify needs all in one place.



NEEDLES AND HAYSTACKS

Number of Indie artists in 2017 – Over 1 MILLION!
Number of Independent Labels in the US as of 2017 –1,090
Number of Sound Recording Studios –1,693
Number of Media Agents and Managers – 2,232
Number of Performing Arts Companies – 4,205
Number of radio stations in the US – 30,367

*US Census Bureau statistics on the recording industry - https://www.commerce.gov/news/....blog/2017/02/us-cens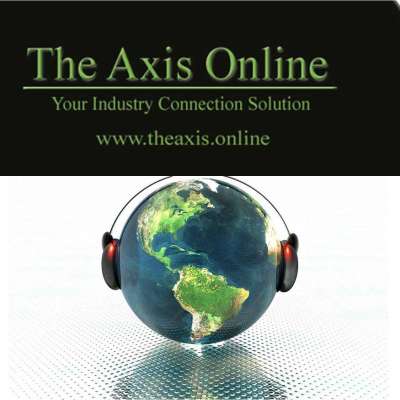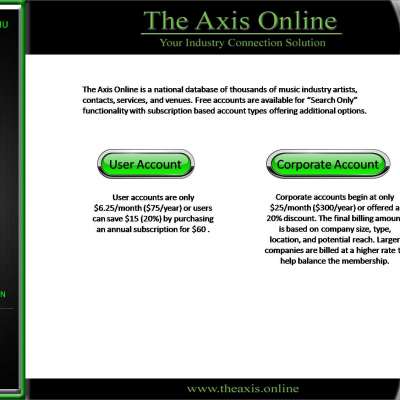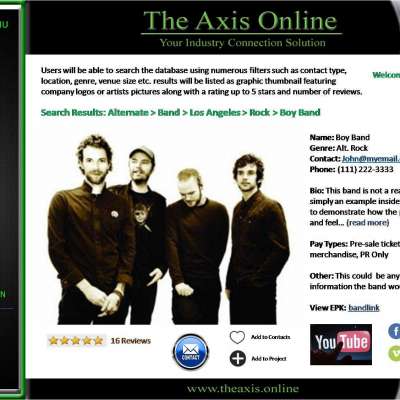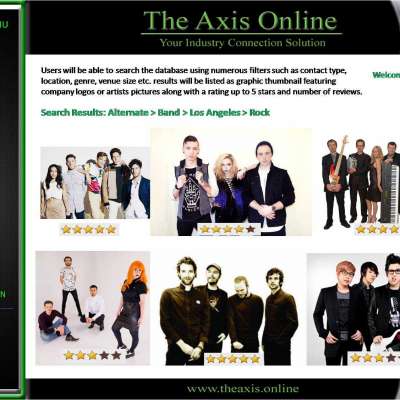 Please login to like, wonder, blast and comment!