#BlastFMHeadQuarters:
Announces the official Launching of our Newest #FullyLicensed / #RoyaltyReporting #StreamingStation: #BlastFMRock, Which will make it's maiden broadcast in 24 to 48 hours. All operational licenses are currently active. We are programming the station now. I'm so very proud of what we've created under the #Brandname: #BlastFMSocialMedia, much more to come I promise you. #GlobalDistribution, #MajorRecordLabel & #TV / #Film affiliations. Let's get the party started!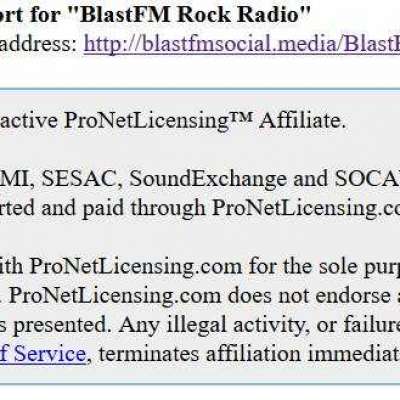 Please login to like, wonder, blast and comment!