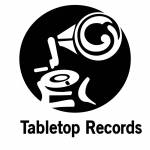 Details
16 posts

---

Male
6/6/2015
Working at Tabletop Records
Living in United States
About
Tabletop Records is an independent record label and distribution company that focuses on artist development, global exposure, and marketability. Let's face it, there are hundreds of labels promising to turn their signed artists into overnight successes. The truth is that, for most performers, this will never be the case. A successful career in music takes time, energy, strategy, and positioning. Our label does its best to not only place our artists in the right place at the right time, but to ensure that they are armed with the knowledge necessary to capitalize on those opportunities. Contact us today for more information on how you can become a part of Tabletop Records, LLC. We can power your dream.