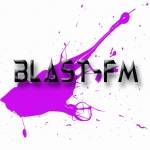 Details
5 posts

---

Male
06/26/1961
Single

---

Working at BlastFM Ltd
Living in United Kingdom

Located in PO21 2YD
About
Welcome to the "All-Under-One-Roof" #Concept. The "Administrative Team" at #BlastFMLtd created this site to be the corporate on-line location for all the assets of our operations. Here you will find our leadership, #BlastFMInternetRadioStations, The Blast-Indie Network, #BlastFMTV, #BlastFMRecord Label, #BlastFMMusicVideos, and #Premium content which we are developing. The site is filled with perks and benefits, to assist you in launching, building, promoting and marketing your brands. Landing pages are available on demand for you to create your entire online in-house Media Business.Please note that profiles set-up but not completed with a profile picture, background picture along with a brief #Bio will be deleted in 30 days following setup, once activated.. It is our goals to present our members with live, active members on this site. We feature log-in using most of your existing social media profiles like facebook, twitter, and instagram #Signup. Welcome aboard and thank you for joining #TheBlastFMSocialMedia site.