FLEMT kicks off their #2018Tour #America in Milwaukee, WI at the Flemt@Festa Italiana 20/21/22 Milwaukee (Wl) where they will headline the 3-day event on the Miller Stage. Traditionally, the Festa Italiana Milwaukee hosts a crowd of 100,000 people over the course of the long weekend.
We're excited to begin our tour at this exciting festival.
For more info on FLEMT's tour season or you would like to interview FLEMT please contact their manager: Gina Whitt either by message or email at whittgin@gmail.com.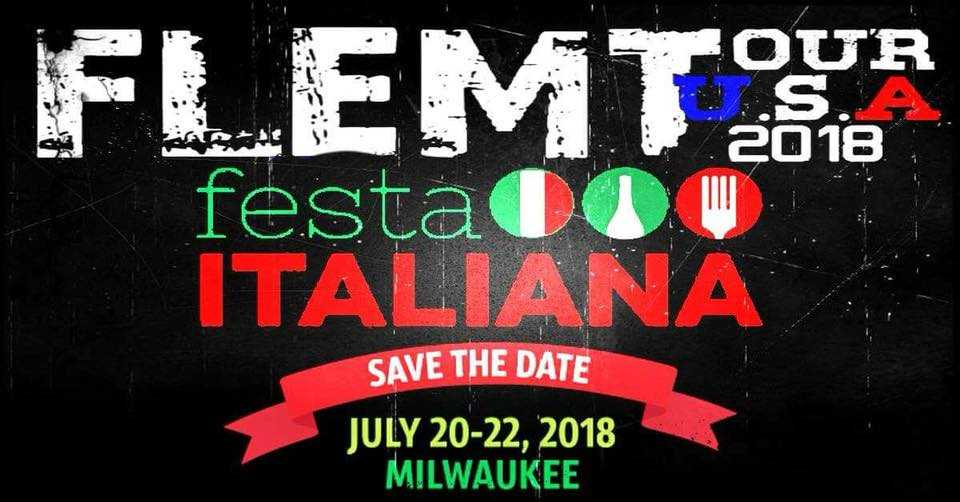 Please login to like, wonder, blast and comment!