Here's our latest Analytics for our #New #BlastFM #Kpop Station. We launched on Jan 13th, and just one week into the deal, come see just how popular our #kpopstation is only 100 tweets into the month.

Nearly 5000 people have seen our station's plays as they are tweeted from our Studio site. Go #BlastFMKpopRadio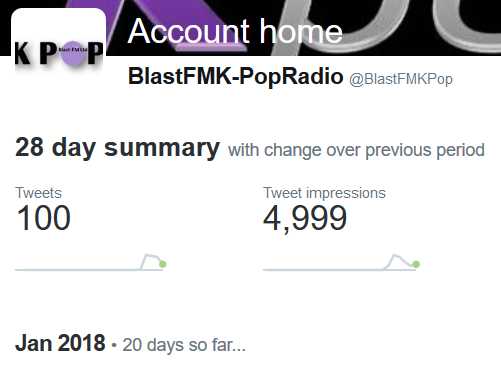 Please login to like, wonder, blast and comment!