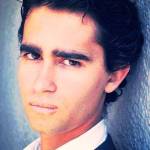 Detalhes
4 Postagens

---

Homem
03/22/1995
Morando em United States
Sobre
Actor, Writer, Director, Producer, Activist

Biography
Since his growing inception, Ian C. Glover is destined to take film making to a whole new level. He is the first author in film history to adapt his novels to scripts, star, direct and produce them. Inspired by immense PTSD, he founded the company GloverzoneDLPictures.